As an embodied, person-centred counsellor, I help clients explore and be curious about what comes up for them in the session. Starting wherever feels right, they can freely navigate without being judged or worrying about whether they need to organise their experience so that it makes sense to someone else.

"To be met with love allows somebody to step forward whereas if you are met with judgement, you step back"
Dr. Marianne Judd

Counsellors agree that building a safe and resiliant counselling relationship is the key to successful counselling. It's therefore helpful to get a sense of whether that will be possible.
Booking an Introductory Session gives you a chance to meet me and see what it would be like working with me.
The process of counselling can itself feel challenging at times, but clients report a wide range of benefits:
Feeling lighter
Greater self-awareness
More relaxed
A sense of having more choices
Relating more freely to others
Feeling more resourceful
Greater self-acceptance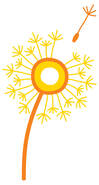 BACP Accredited Counsellor/Psychotherapist
corinnacounsellingservices@ gmail.com
07986 521 723
Copyright © 2021 Corinna Lord