Stress can be a positive experience. The right blend of excitement and fear can help us enjoy a funfair ride, engage in sporting challenges, perform well in interviews and give presentations. The issue is, what happens next? if we can release that adrenaline, slow our pace and relax, our nervous system is responding flexibly to events.

Chronic stress happens when the demands on us are either too great or go on for too long and we get stuck in one of our survival states. It is something we recognise by the way our thoughts start to race, our bodies get tense, and we find people irritating and don't want to connect. This chronic stress can have an impact on both our physical and psychological wellbeing. It can also impact our relationships.

"Trauma is an experience not an event. It's what happens inside of us, as a result of what happened to us"
POLYVAGAL INSTITUTE (see video below)

As well as getting stuck in survival states, for people with trauma in their histories, triggers can bring past experiences into the present, making it difficult to assess safety and threat.

Although we are all are wired for connection, people aren't always able to trust that others are safe. Their need for protection trumps their longing for connection.

Shock trauma happens when people have experienced danger and not been able to recover a sense of safety afterwards. Survival states may go on to be triggered by a sight, smell or sound associated with an accident and people may find themselves avoiding places that might trigger them, as a way of coping.

I have spent 10 years learning about how our nervous systems are shaped and respond to safety and threat. I am able to offer a safe, attuned, presence to clients so that we can work together with compassion, to explore what makes their systems 'reactive' and what helps them to feel safe.

Understanding how the nervous system works, combined with learning to sense their own nervous system, can help clients build a different type of self-awareness, and dial down the need for self-protection.

Stephen Porges' work has made a huge contribution to counsellors working in the field of trauma. His Polyvagal Theory has helped me understand how my nervous system works, and I hope it will help you too.

Video published with the persmission of the Polyvagal Institute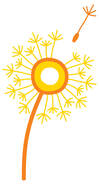 BACP Accredited Counsellor/Psychotherapist
corinnacounsellingservices@ gmail.com
07986 521 723
Copyright © 2021 Corinna Lord